MAGICPOSER
Lead Generation
Magicposer is a web-app that can pose multiple figures. The multimodel of this web-app allows customer to create complicated yet interesting scenes with no limitations. In this the customer can get different types of poses such as running, sitting, walking etc. Basically this website or application is helpful to those who are related with 3d animation, game development, video editing and many more.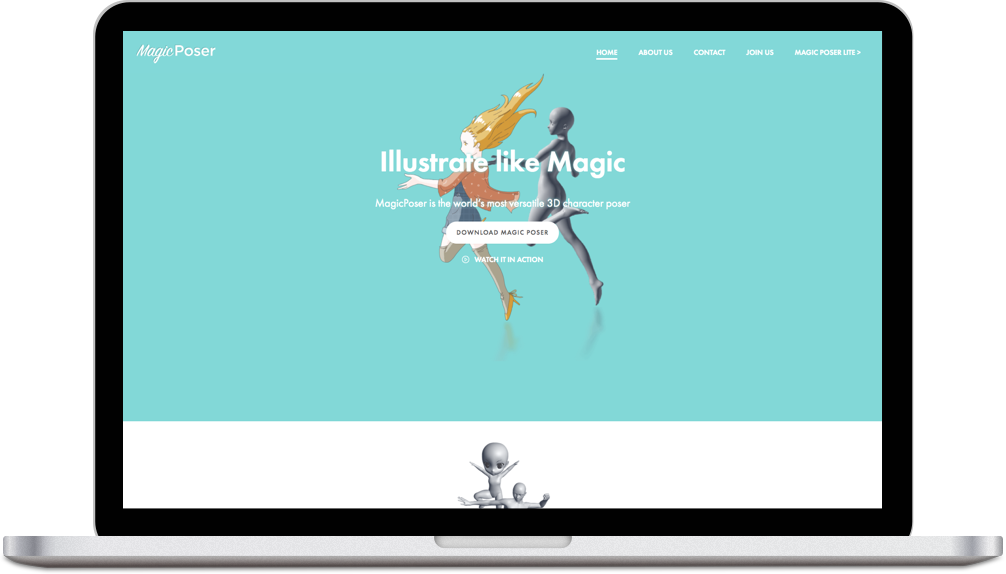 Client requirement
The idea of the client was to make a web-app which is beneficial to those who are related with animation field. Client want us to make a design of the whole web-app in very small time of span. He also want all the poses category wise like running, walking and many more.
key features
View Every Angle
Pose Multiple Figures
Articulated Hand Posing
challenges
The challenge for our company is that the client has just given an idea and some overview, so our team has implemented the whole design and the required work. This is not the regular web-app so the web-app itself is the big challenge for us but our team has done the project in the given time and satisfy the client very easily.
project details
Venture
Lead Generating Website
Venture
Lead Generating Website
Venture
Lead Generating Website
Venture
Lead Generating Website