So you are thinking which medium to give Priority UI or UX???
You are stuck with the Words like, "Which will make my Website visually appealing and Fabulous", "Which is important or what if I should stick with only single thing and don't give much attention to the other thing"
Hold on There…. Let me tell you we all are human beings and we tend to get confuse. Keep Reading I will explain you which to use and how It can help you in making the choice as per your Project.
INTRODUCTION
The days were gone where we used to sit on the monitor and enjoy ourselves with these greatest invention of all time, Fast Forward, Today the importance of good visual designs to your website and apps is equal to the conversions that your company make and that's where UI and UX enter in the game.
UI Stands for User Interface Design generally refers to the visual elements of a product or experience – the look and feel, the presentation and the interactivity of a product. It's the interface that the user interacts with and makes the visuals unforgettable.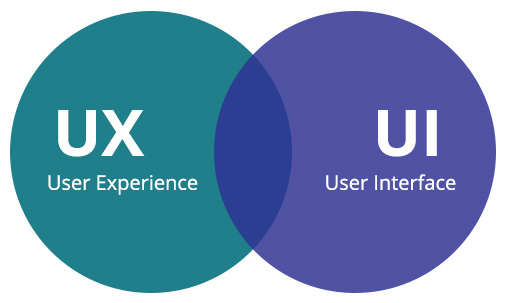 Whereas UX Stands for User experience design which is the process of enhancing customer satisfaction and loyalty by improving the usability, ease of use, and pleasure provided in the interaction between the customer and the product. (Wikipedia).
Simple??? Yes but No… We have to go dive deep into the advantages both of the medium gives us. So, Let's GO.
UI DESIGN
Have you seen a child how quickly he or she knows how to operate a mobile or a laptop, that's solely due to some great user Interfaces design which can not only attract any person but flow in their mind.
So how it will valuable to us??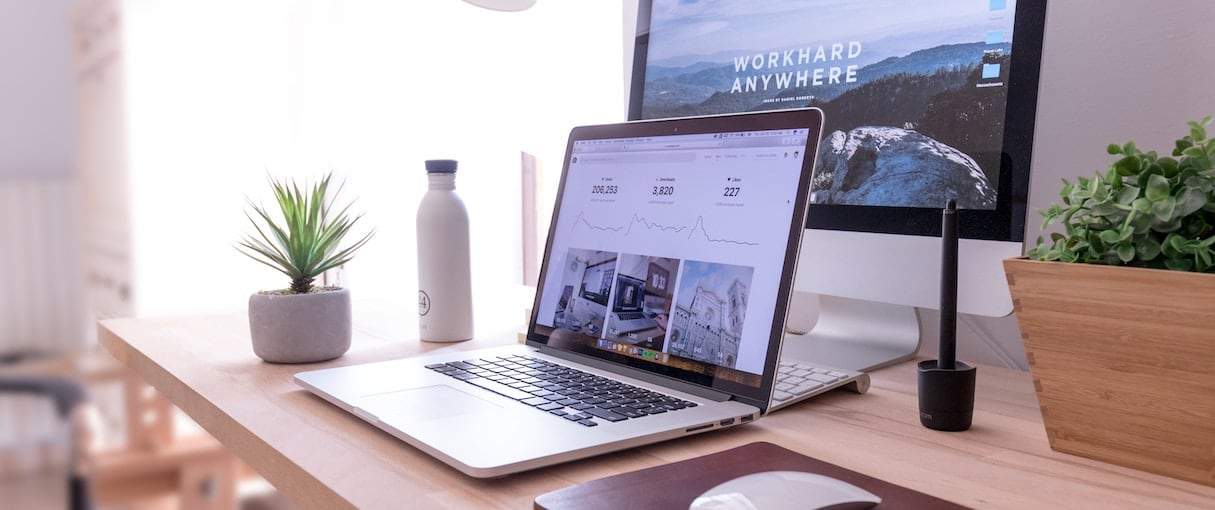 Below are the advantages we get if we have good UI Design which will be valuable to us.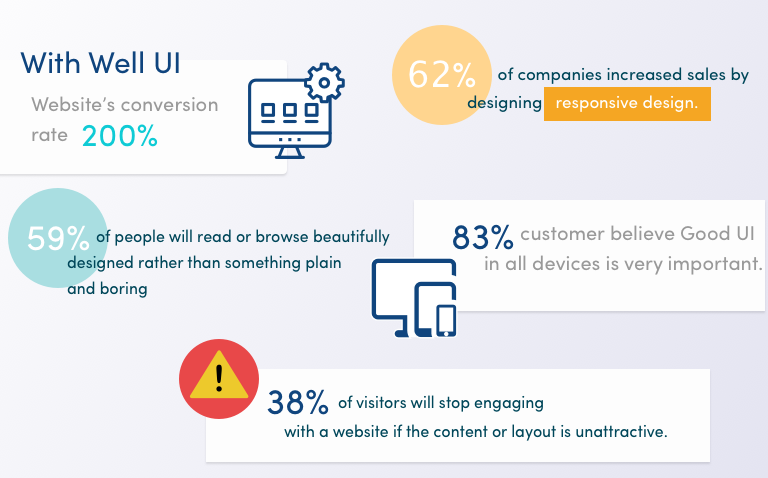 Increase Customer Conversion
If you are UI is good, it will drastically increase the customer conversion because your Product's idea will come after, But firstly it's the interface in which the user will flow and buy your Product.
Gains Customer Confidence
Your customer has already visited number of sites over the internet and he or she somewhat knows what are the Interfaces which will give them good vibes and what are the interfaces which are giving them bad vibes.
Attractive and smooth UI will not only gain customer trust but their confidence in your Product also.
Reduces the Confusion
As mentioned above, How can small child easily adapt to our smartphones and laptop, Engaging stuff like games, Videos, images is the factor no doubt, But the user interface which has been designed keeping the large group of user is making an impact first.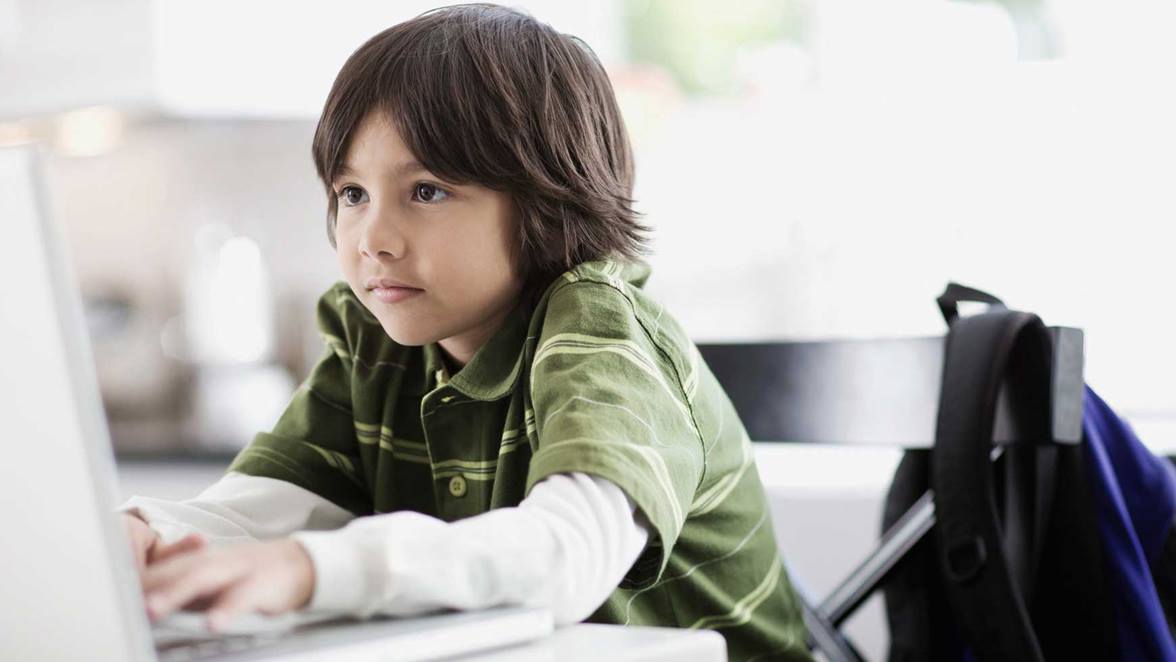 Reduce Development Cost
User disappointment and costly, time consuming redesigns are avoided as usability, presentation and behavior are fully addressed in the design process.
UX Design
UX Design is a more focused on the overall experience than just the look of the site. UX is the skeleton to your body. UX is the reason why you can't just start to make a product on the web. There are many advantages which are making UX top over everything.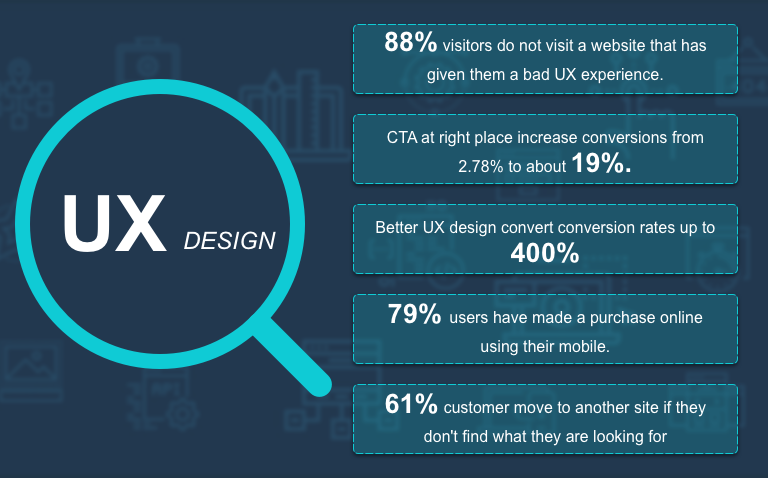 User Centered Vision
Through user-centered vision we can make user centered design, we can gain a better understanding of the problems we need to solve. We can easily find the solutions we have to find to exclude users' painpoints and improve our design solutions.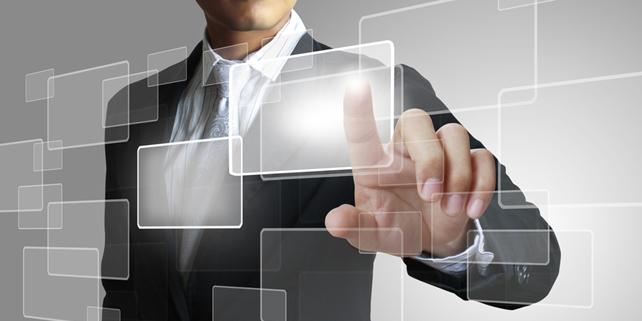 Engage the customer
We can truly engage the customer with our user experience design so we can Treat the user as a customer, You'll have a better understanding of the user. You'll be better able to deal with the user's emotions, requirements, requests, and needs and can learn everything else necessary to provide a better solution.
Increase Revenue
By doing the research and planning in UX Design, we can create a product that works for both your customers and organization. If you know your customers we can create engaging content, and provide a good service, everything should fall into place.
Discover the goal of your user
A lot of research goes into UX design and during the process, you will get a lot of opinions. These will shape your site design goals. With your goals in mind, you should research your customer base by creating personas and this will create a clear goal which will be beneficial to both of the sides.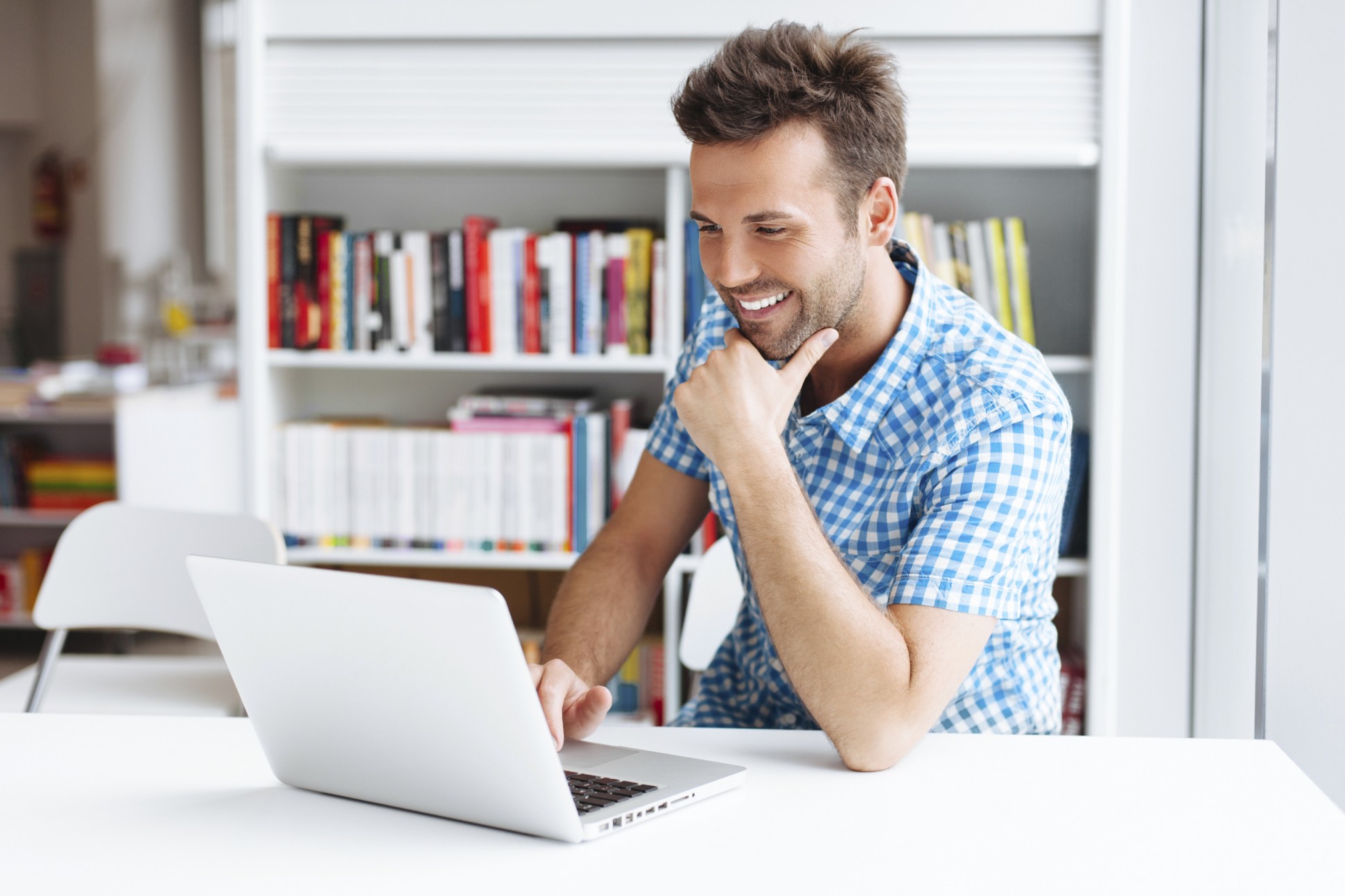 Conclusion
So who is better UI or UX, As you seen this blog, You have got the idea that UI is subset of UX. User experience (UX) is much wider term which includes usability, learnability, effectiveness, user friendliness, before and after service by the product/ product team and overall impression that a brand or product impression leaves on customer's mind.
But Both UI and UX completely rely on Each other, As you seen in real world
Girl – Boy
Sun – Moon
Bone – Muscles
Camera – Movie
They can't work if either one is lost. The same goes for UX and UI, you cannot create a product without these two. UX is more structure & strategic, on the other hand UI is more of visuals. If one domino goes down the other domino goes too.